Interested In Working With Us?
JOIN OUR TEAM!
Looking to join a team where you'll be recognized, utilized, and properly financially compensated for your efforts? Are you skilled in either plumbing or HVAC work?
Attach your most updated resume and tell us in the contact form below what makes you a good candidate for Chilli Willie!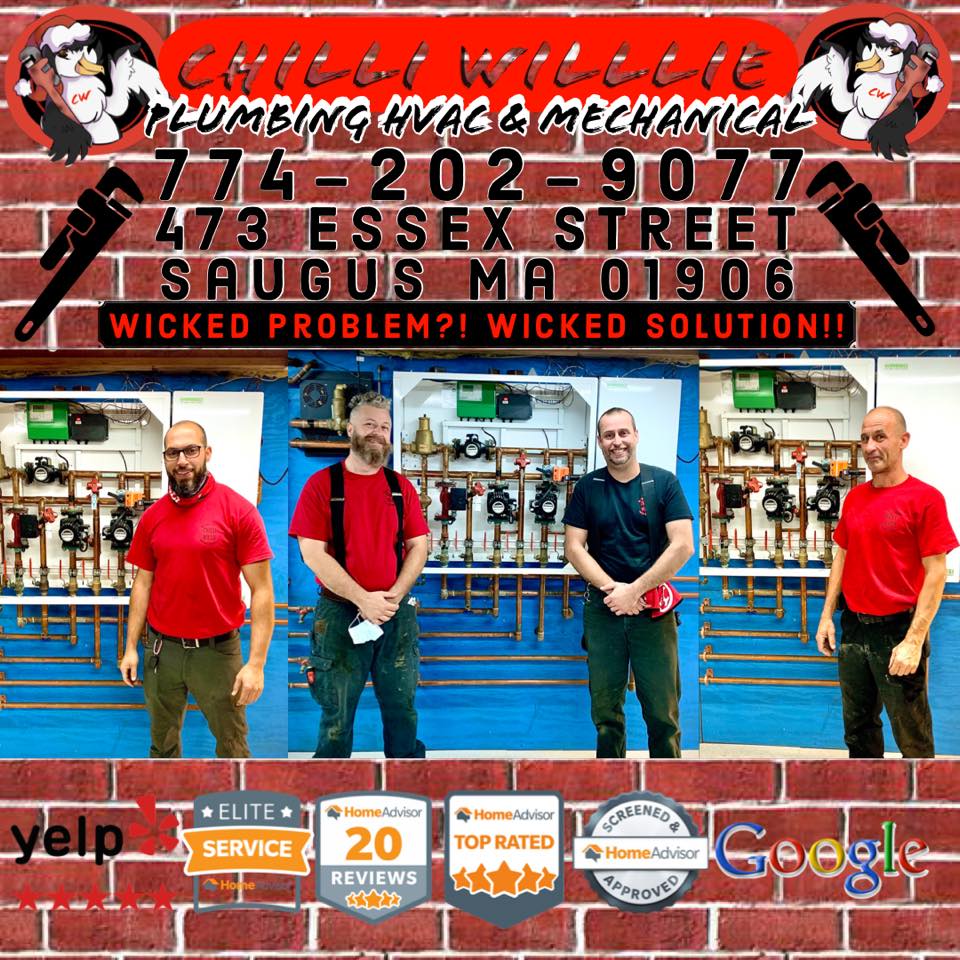 CALL US FOR EMERGENCY PLUMBING SERVICES TODAY!
There's simply no telling when disaster will strike. It's impossible to plan for burst pipes or a malfunctioning sump pump. Thankfully, the certified team at Chilli Willie Mechanical is constantly standing by to lend a helping hand. In fact, our experienced technicians provide emergency plumbing services at some of the most competitive rates in the Boston, Melrose, and Saugus, MA communities.
All you have to do is reach out to our local plumbers the next time you require instant assistance. We offer the very latest in drainage services and plumbing repair packages to suit your needs. Best of all, we provide emergency appointments after hours, and on weekends and holidays, so relief is always just a call away.
Rather than have two separate companies to deal with for your HVAC and plumbing needs, make the simple and affordable choice in Chilli Willie Mechanical, where you have the best of both worlds. Contact our experienced team today for a plumbing repair service across Boston, MA; Melrose, MA; and Saugus, MA! We'll even give you a free estimate. If your home or business requires emergency plumbing, our emergency plumber is available on weekends for you.