HVAC Repair Company in Saugus & Boston MA
HEATING REPAIR COMPANY IN BOSTON, SAUGUS, & MELROSE, MA
Here in the greater Boston, MA area, we are no strangers to cold or snowy weather. Our location on the coast makes us vulnerable to difficult weather, but we have adjusted; cold weather is simply part of the routine. If your home's furnace or heating system is malfunctioning, however, it's vitally important to address the problem right away.
A properly working HVAC system is more than a luxury around here; it is a necessity. Not only is a malfunctioning furnace uncomfortable, it can cause other issues. Your furnace keeps your whole home at a comfortable temperature; this includes the pipes. If the water in your pipes freezes, the pipes can burst, causing water damage and requiring extra costs in repairs. Keep yourself, your family, and your pets safe and comfortable this winter; get in touch with a local HVAC contractor who can address your heating issues quickly and efficiently. Contact our HVAC company today and schedule your heating repairs, installations, and replacements. We proudly serve residents across Boston, MA; Melrose, MA; and Saugus, MA!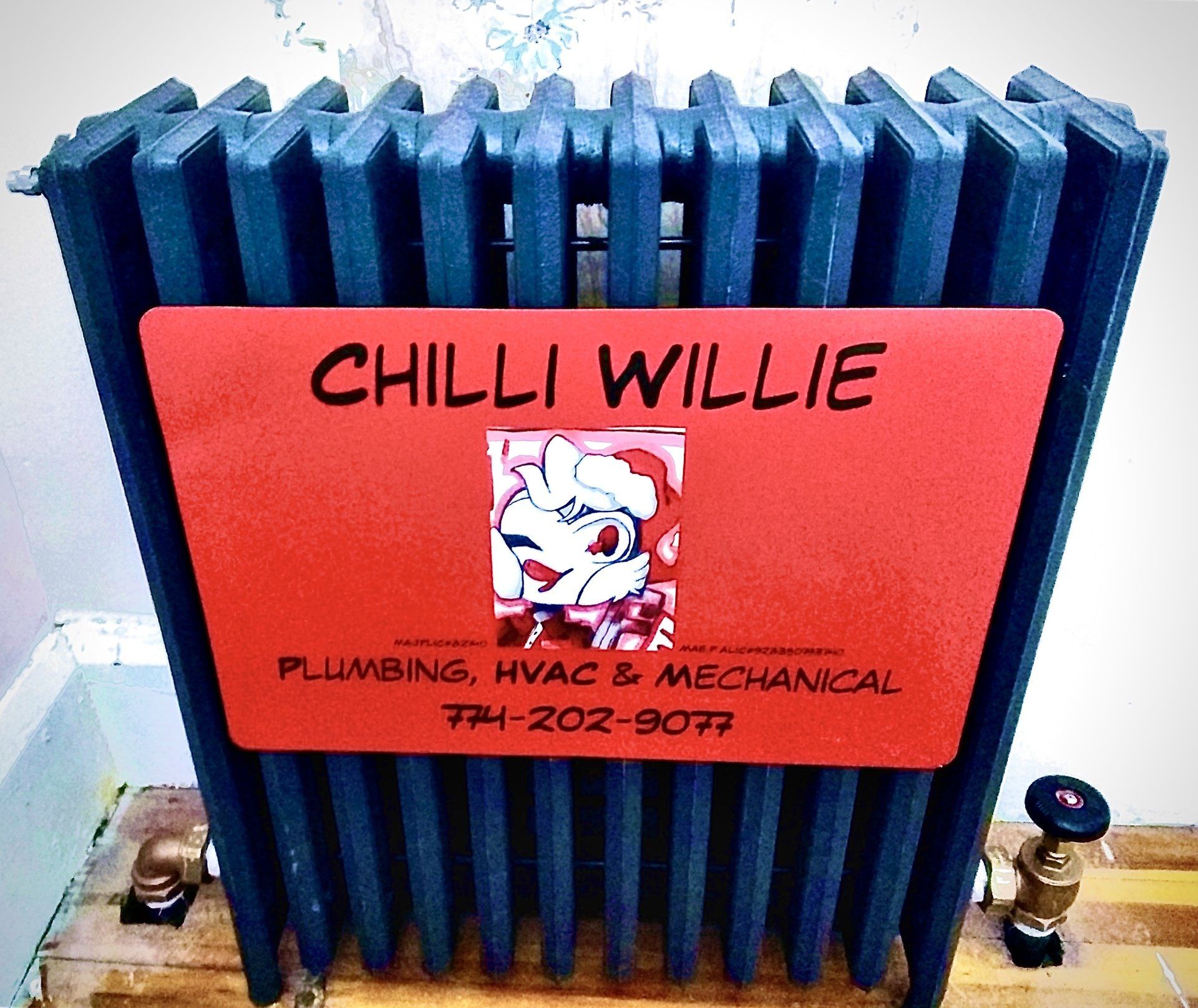 Is it Time for a HVAC Repair Or Furnace Repair?
Do you know the signs of a malfunctioning furnace? If you notice cold air – or not as much air – when the heat is on, it likely indicates a problem. You might also notice your furnace system cycling through more quickly than usual, or an unexplained spike in your utility bills. Finally, if your heating system is making strange noises or emitting unusual smells, it's a good idea to call a professional right away.
Most manufacturers recommend an annual inspection of your furnace and heating system, especially if it's getting older. Regular inspections and maintenance work can extend the life of your system and wind up saving you money. At Chilli Willie Mechanical, we offer regular inspections and emergency HVAC services alike; you can trust us to identify and fix any issues quickly and effectively.
Benefits of Hiring A Local Plumber For Heating Repair in Saugus & Boston MA
Prolongs the Life of your Furnace – Prompt heating repair will help prolong the life of your furnace. The longer repairs are left unfixed, the more damage it creates. Any repairs that are done quickly save your furnace and allow it to function optimally.
Increased Efficiency – When there is anything faulty with your furnace, it requires more energy to heat your home. Heating repairs address any faulty parts and repairs, allowing it to do its job more efficiently.
Improved Comfort – Your furnace will be able to heat your home better and more efficiently. You can enjoy a warm house and not just a warm room during the cold nights in Boston, MA.
Warranty – Furnaces come with warranties when they are purchased. Heating repairs from a professional HVAC company protect the warranty.
CONTACT OUR HVAC & PLUMBING CONTRACTOR TO ACCESS AFFORDABLE ASSISTANCE

CONTACT OUR HVAC REPAIR COMPANY TODAY!
Chilli Willie Mechanical is open Monday – Friday 8AM – 4PM for your convenience. In addition to our normal hours, our HVAC company offers emergency HVAC services for after-hours, weekends and holidays.
Contact our knowledgeable and experienced contractors today for residential and commercial HVAC services, including AC installation, heating repair, service and more! To set up your free estimate, please give our office a call! Our team is proud to serve residents throughout the greater Boston, MA; Melrose, MA; and Saugus, MA areas.