Emergency HVAC Repair & Plumbing Repair in Boston & Saugus MA
EMERGENCY HVAC REPAIR & PLUMBING REPAIR SERVICES PROUDLY ASSISTING CLIENTS THROUGHOUT BOSTON, SAUGUS, & MELROSE, MA
There's simply no telling when disaster will strike. It doesn't matter whether you're dealing with a malfunctioning toilet or a damaged heating unit; it's imperative that you reach out to a certified HVAC and plumbing company to provide emergency relief. Fortunately, the team at Chilli Willie Mechanical has got you covered every step of the way.
When you're dealing with an emergency HVAC or plumbing emergency, don't waste time looking for a reliable HVAC company or plumbing company that can only handle one service and not the other. At Chilli Willie Mechanical, we're your one-stop shop when it comes to HVAC and plumbing solutions. We have local plumbers and HVAC technicians that can get to your property as soon as possible to take care of your needs. Our work isn't limited to just one area of Massachusetts either. We are proud to work with homeowners and business owners across the Boston, MA; Melrose, MA; and Saugus, MA areas.
Take a look at the following sections to explore our emergency services. We offer a versatile suite of service options to properly assist clients throughout the Boston, Cambridge, & Medford, MA communities.
EMERGENCY HVAC REPAIR SERVICE
When temperatures begin to drop throughout the local region, it's important that your heating unit is operating at maximum capacity. The same can be said for your air conditioner when the summer months roll around. Keeping this in mind, our technicians are always standing by to administer emergency heating repair and emergency AC repair. This way, your space will remain at the perfect temperature all year long.
EMERGENCY PLUMBING REPAIR SERVICE
Why should you be forced to deal with clogged drains or a malfunctioning toilet? With the assistance of our emergency plumber, you can sit back and relax. Our team will arrive on the scene before you know it, fully prepared to carry out drainage services and fix damaged plumbing implements to like-new condition.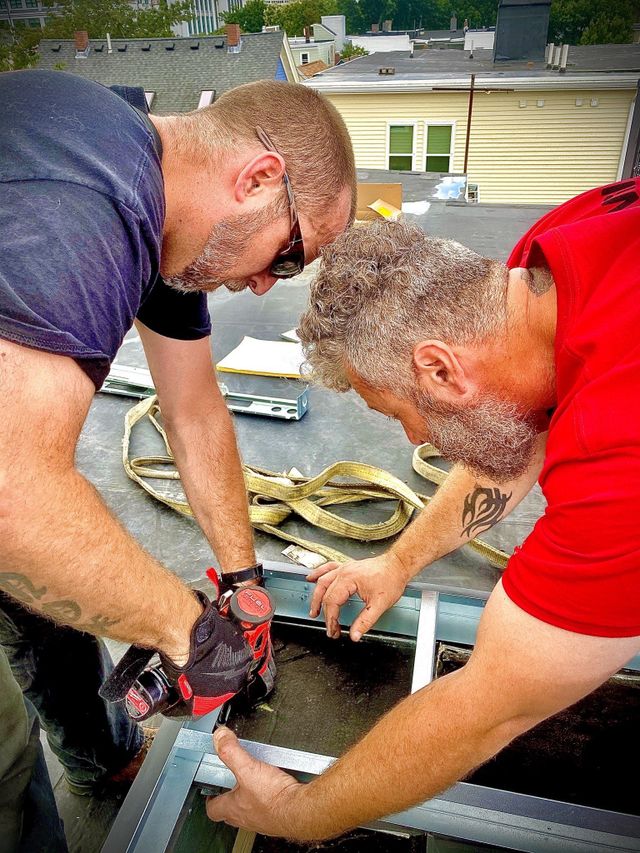 CONTACT OUR HVAC & PLUMBING CONTRACTOR TO ACCESS AFFORDABLE ASSISTANCE

CALL US FOR EMERGENCY PLUMBING & HVAC SERVICES TODAY!
There's simply no telling when disaster will strike. It's impossible to plan for burst pipes or a malfunctioning sump pump. Thankfully, the certified team at Chilli Willie Mechanical is constantly standing by to lend a helping hand. In fact, our experienced technicians provide emergency plumbing services at some of the most competitive rates in the Boston, Melrose, and Saugus, MA communities.
All you have to do is reach out to our local plumbers the next time you require instant assistance. We offer the very latest in drainage services and plumbing repair packages to suit your needs. Best of all, we provide emergency appointments after hours, and on weekends and holidays, so relief is always just a call away.
Rather than have two separate companies to deal with for your HVAC and plumbing needs, make the simple and affordable choice in Chilli Willie Mechanical, where you have the best of both worlds. Contact our experienced team today for a plumbing repair service across Boston, MA; Melrose, MA; and Saugus, MA! We'll even give you a free estimate. If your home or business requires emergency plumbing, our emergency plumber is available on weekends for you.