HVAC Installation Company In Saugus & Boston MA
Professional HVAC Installation Company
for the Boston, Melrose & Saugus, MA Areas
When it comes to weather in the northeast, unpredictable is the word that normally comes to mind. In a region that experiences a full four seasons, it is important to make sure you can keep your loved ones comfortable in their home with proper heating and cooling. At Chilli Willie Mechanical, we are an HVAC installation company that takes cooling and heating repairs very seriously.
There is nothing worse than going through the winter or summer without a properly working HVAC system, that is why we offer our services year-round to the Boston, Melrose, and Saugus, MA communities. With years of experience, we can arrive at your property, find the underlying problem, and quickly repair the malfunction, bringing you and your family more comfort when needed.
Why You Should Hire a Professional HVAC Installation Company
People across the nation often look for ways where they can save money on expenses around the house. However, one service that is well worth the money invested is cooling and heating repairs. HVAC systems are more complex than meets the eye, therefore, even if you feel you can properly fix a broken machine it is best to allow a professional to complete the service.
When you try to complete a cooling or heating repair, you run the risk of seriously injuring yourself. HVAC systems contain high voltage levels, therefore, if you are not careful you could get electrocuted and end up severely hurt. Not only does intervening with a broken HVAC system put the health of you and your loved ones at risk, but you can also make any existing damage worse. Meddling with the equipment you are not familiar with often results in more money spent than if you hired a professional originally.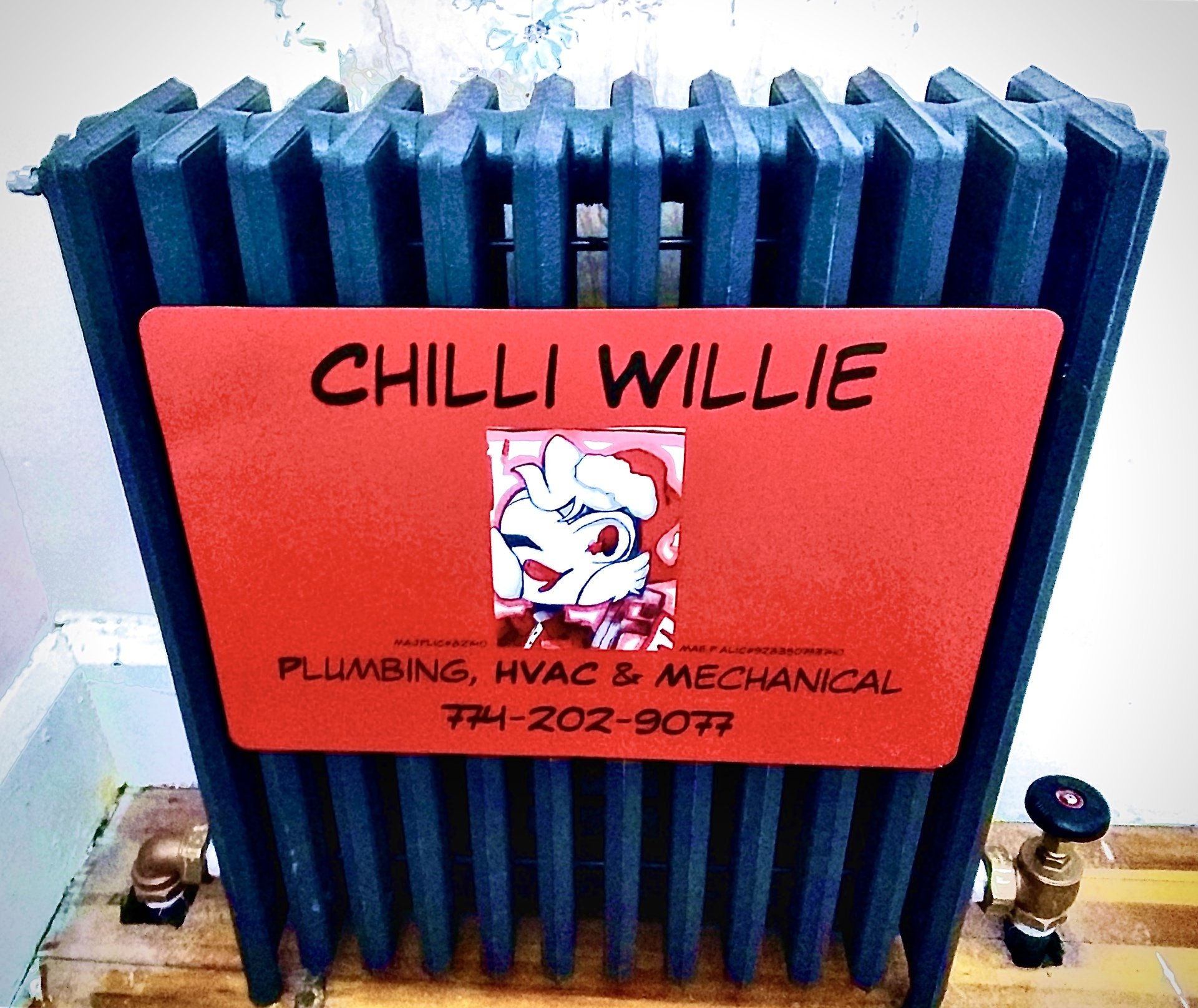 CONTACT OUR HVAC & PLUMBING CONTRACTOR TO ACCESS AFFORDABLE ASSISTANCE

CONTACT OUR HVAC INSTALATION COMPANY TODAY!
Chilli Willie Mechanical is open Monday – Friday 8AM – 4PM for your convenience. In addition to our normal hours, our HVAC company offers emergency HVAC services for after-hours, weekends and holidays.
Contact our knowledgeable and experienced contractors today for residential and commercial HVAC services, including AC installation, heating repair, service and more! To set up your free estimate, please give our office a call! Our team is proud to serve residents throughout the greater Boston, MA; Melrose, MA; and Saugus, MA areas.