HVAC Frequent Asked Questions
How often should I have my furnace serviced?
You should have your gas furnace serviced at least once a year. Ideally, you should have it serviced twice a year, once in the spring and once in the fall.
How can I maintain my HVAC system myself?
There are simple steps you can take to maintain your HVAC system such as replacing the air filter, regulating your home's temperature, cleaning the outside of the unit, and eliminating clutter around your unit.
How long do air conditioners last?
Air conditioning systems typically last about 15 to 20 years. However, it can be a drastically shorter lifespan if they are not maintained and repaired properly.
How long do water heaters last?
Most residential water heaters last between 6 and 13 years. There are cases where a tankless water heater has lasted up to 25 years.
Why is my shower water pressure low?
If you have multiple faucets and appliances running, that may be causing your low pressure. If you turn all these things off and your water pressure is still low, you likely have a leak in your pipes.
Can I use drain cleaners in my sink that has a garbage disposal?
Yes, you can use drain cleaning products in sinks that have a garbage disposal system. If you want to be sure, read the label on the product's container.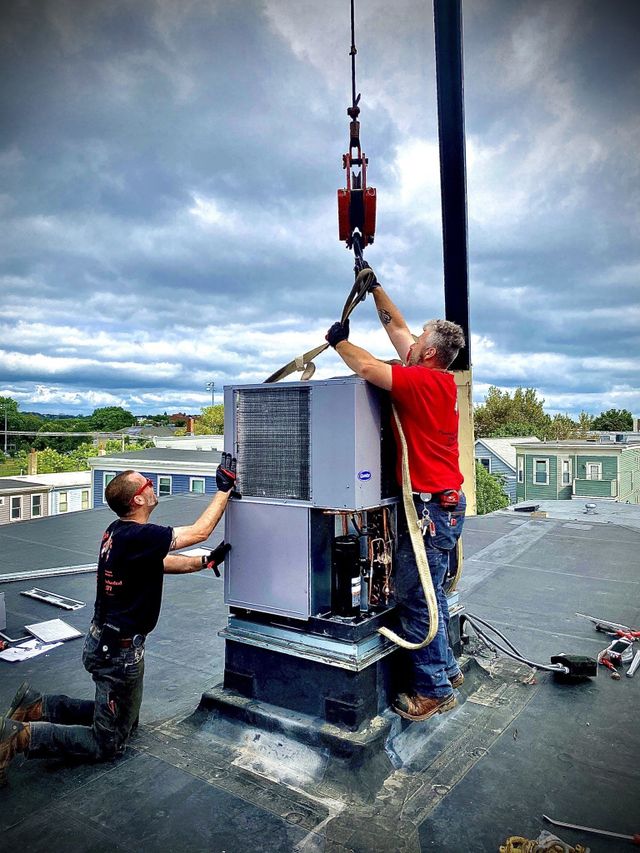 CONTACT OUR HVAC & PLUMBING CONTRACTOR TO ACCESS AFFORDABLE ASSISTANCE

CALL US FOR EMERGENCY PLUMBING SERVICES TODAY!
There's simply no telling when disaster will strike. It's impossible to plan for burst pipes or a malfunctioning sump pump. Thankfully, the certified team at Chilli Willie Mechanical is constantly standing by to lend a helping hand. In fact, our experienced technicians provide emergency plumbing services at some of the most competitive rates in the Boston, Melrose, and Saugus, MA communities.
All you have to do is reach out to our local plumbers the next time you require instant assistance. We offer the very latest in drainage services and plumbing repair packages to suit your needs. Best of all, we provide emergency appointments after hours, and on weekends and holidays, so relief is always just a call away.
Rather than have two separate companies to deal with for your HVAC and plumbing needs, make the simple and affordable choice in Chilli Willie Mechanical, where you have the best of both worlds. Contact our experienced team today for a plumbing repair service across Boston, MA; Melrose, MA; and Saugus, MA! We'll even give you a free estimate. If your home or business requires emergency plumbing, our emergency plumber is available on weekends for you.