THE REGION'S TOP PLUMBING & HVAC CONTRACTOR
PROUDLY SERVING GREATER BOSTON, SAUGUS, & MELROSE, MA
Our Local Plumbers & HVAC Repair Experts in Saugus MA & Boston
Chilli Willie Mechanical is the Boston, Melrose, and Saugus, MA region's top plumbing and HVAC company based out of Saugus, MA. As a local plumbing company, our team is proud to serve both residential and commercial clients, all while offering a variety of money-saving solutions such as heating repair, drainage services, and emergency plumbing services. Combining our use of the highest-quality parts and equipment with our dedication to delivering exceptional work, we strive for nothing less than exceptional service.
Being a small plumbing and HVAC company allows us to extend unique pricing and personalized service to each of our customers. We pride ourselves on making sure our customers are completely satisfied! Not only is our team capable of administering heating repair and AC installation service, but you can rely on our certified technicians and plumbers to handle sump pump repair, furnace replacement, clogged drain clearing, and emergency HVAC service. While based in Saugus, MA, we are proud to serve homes and businesses throughout Greater Boston, Medford, Melrose, Andover, Lynnfield, Peabody and the North Shore just to name a few.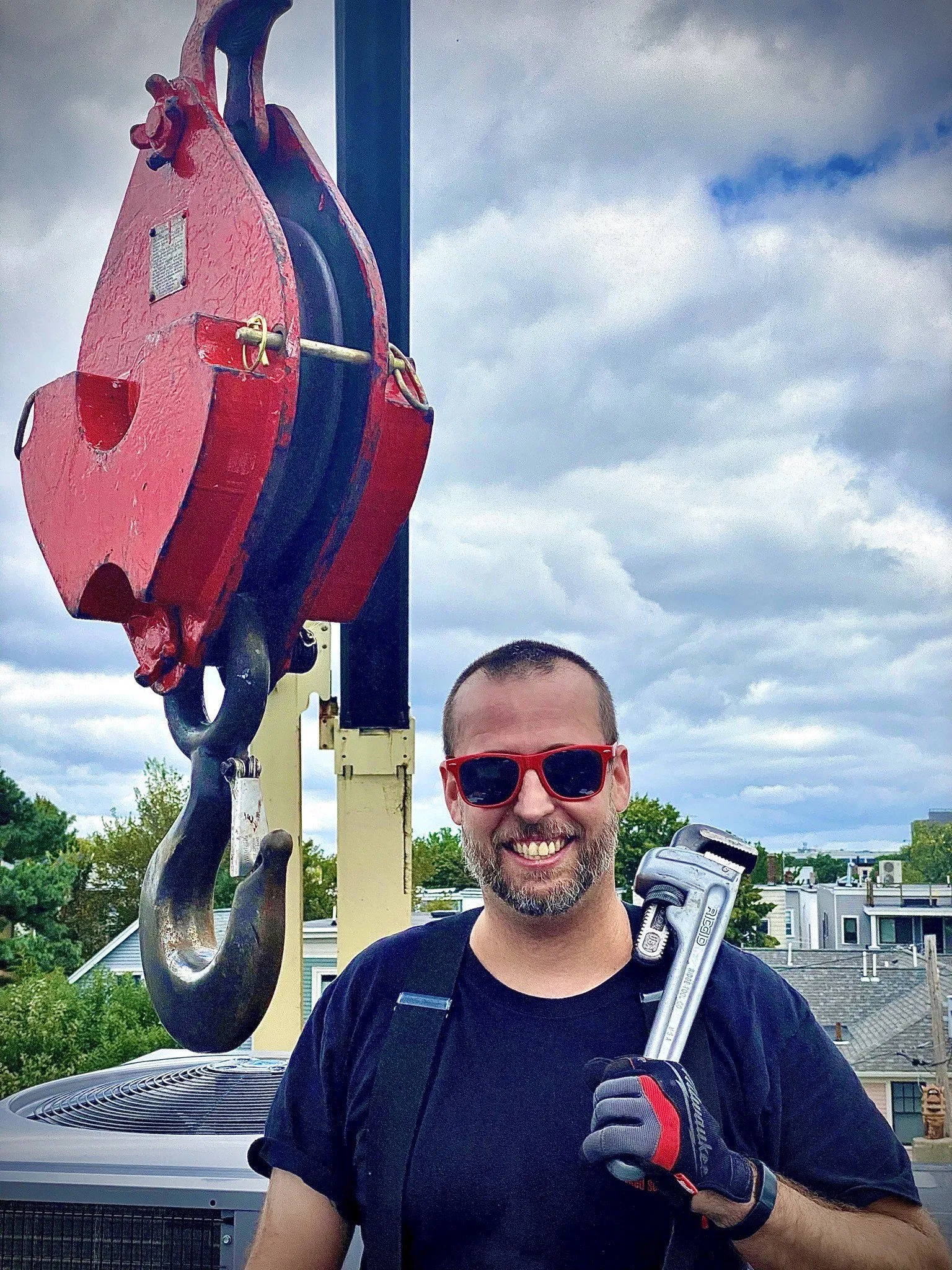 ABOUT OUR PLUMBING & AC REPAIR EXPERTS in Saugus & Boston MA
Chilli Willie Mechanical was formed in 2019 by Stephen Franklin and Jared Fraser. Two life-long friends who knew they could provide a more personalized service at fair prices to the Greater Boston and North Shore Area of MA, thus Chilli Willie was born. They received excellent reviews from happy customers who recommended them to friends and family, things took off from there. In 1 year's time, they went from 2 men working from a home office with 1 truck to 3 fully staffed vehicles (4th in the works) and a brick-and-mortar office with full-time staff in Saugus, MA.
Call us today to set up a free estimate, we can come out and take a look and explain all of the available options so you can make the choice that is right for you.
From air conditioning and heating repair to drainage and emergency plumbing services, our team is here to help you. We look forward to serving you and the rest of the Boston, MA; Melrose, MA; and Saugus, MA regions!
From air conditioning repair to complete furnace replacement, our team is here to help you.

richard robinson
2022-11-21
A woman at this place so assist me without with the tankless water heater very very system I do recommend this company though for any of water heating needs they get learned about a rebate for a different different things and be able to tell me about the date on the bottom for my water heater
Rachelle Garcia
2022-09-20
The employees are A++!! Steven has now done several jobs for my home, and is always responsive to my many questions. He's honest and my first call when I need help! Tony, Ozzy, and Alex did a fantastic job and made sure all was well when installing my new ac and furnace. I super appreciate you all! 😊
Brenda Palencia
2022-08-09
Hands down the best there is!! Steven rocks he was honest from start to finish! This is the company you would want to hire to get things done when needed ! Honesty is all and Chillie Willie was honest with me about my unit not having any issues another company would of sold me a whole new unit when not needed !I will definitely be calling you guys back when needed no hesitation !!! Thanks a million
I would highly recommend Chillie Willie for heat pump installation! They installed a five zone split for our house, were very professional and responsive throughout the quote process, worked with us to ensure the best placement of the units themselves, and did a great/professional job installing the system. We will definitely be using them again in the future!
We were pleasantly surprised at how responsive they were. Personable, explained everything about the repair, thankfully was able to repair in time for the heat wave! Thanks for such great service. We will definitely recommend!
CONTACT OUR HVAC & PLUMBING CONTRACTOR TO ACCESS AFFORDABLE ASSISTANCE