HVAC Services In Saugus & Boston MA
Reliable HVAC Services for the Boston, Melrose & Saugus, MA Areas
Chilli Willie Mechanical is your top choice for all HVAC services, including cooling/heating repair and installation, as well as a water heater service. If you need assistance keeping your home or business comfortable year-round, we welcome you to contact our HVAC company today! We offer a variety of services to handle all your installation, repair, and service needs across Boston, MA; Melrose, MA; and Saugus, MA. Below are just some of the HVAC services that we offer.
Air Conditioning Installation & Repair
We install, repair and service central air conditioning, mini splits as well as ERV & HRV ventilation systems.
Furnace Replacement & Central Heating Repair
We install, repair and service all gas, electric and oil furnaces, forced air heating systems, heat pumps, etc…
Water Heater Service – Install, Replace or Repair
Includes all manner of gas and electric water heaters.
Boilers & Radiators
We install, replace, repair and service hot water heating systems, boilers and radiators etc…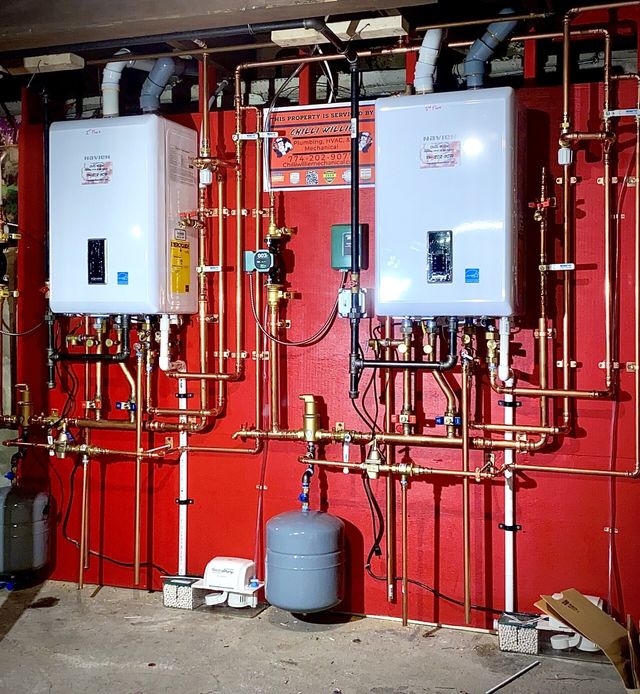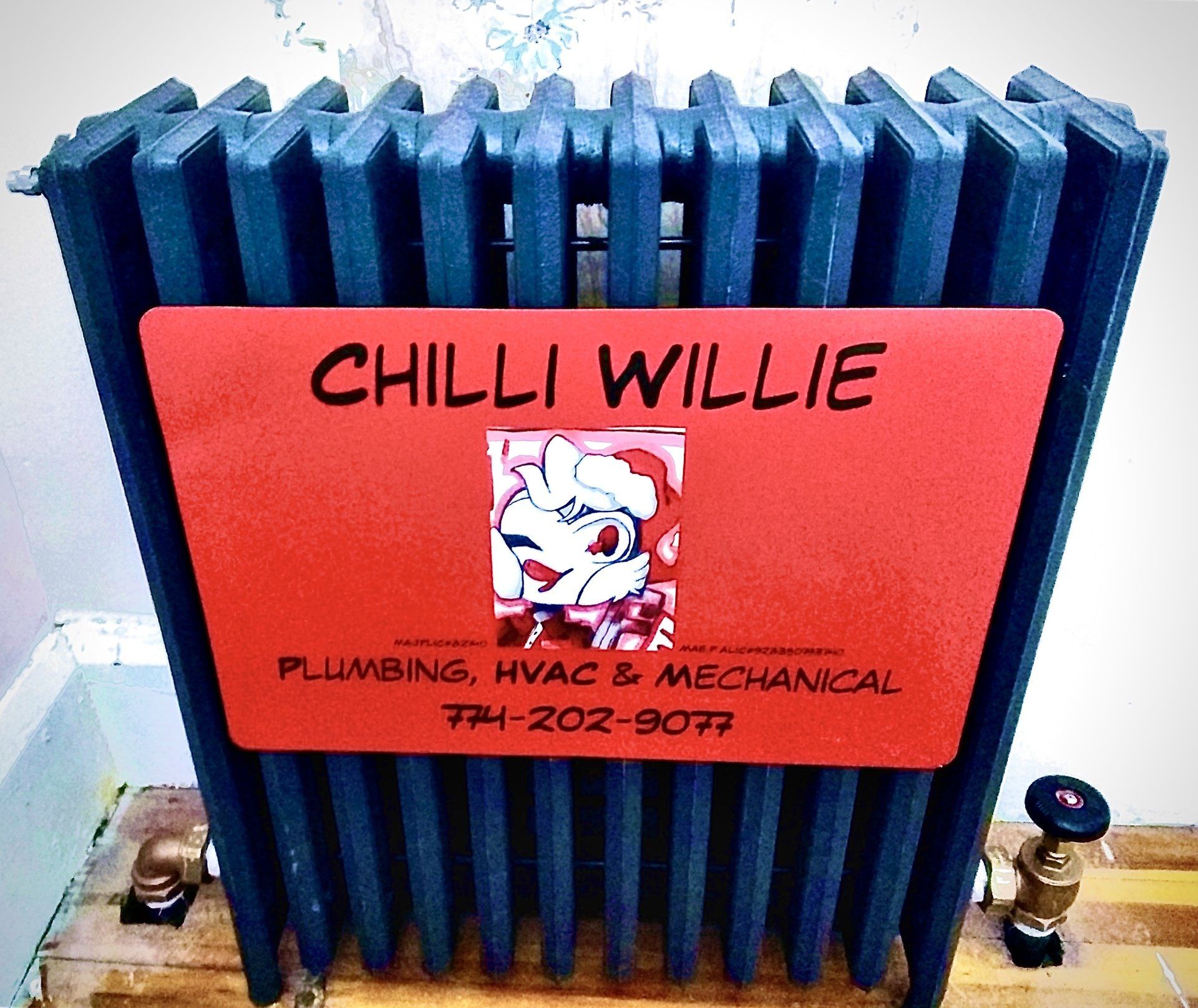 Ducts & Vents
We install and replace duct work along with dryer vent cleaning.
Electric Wall & Radiant Heat Systems
We install, repair, and service baseboards, wall heaters, radiant floor and panel heating units, etc.
Fireplace Inserts
We install or repair gas or pellet fireplace inserts.
Ventilation & Thermostats
This includes installation and repair of central air cleaners, humidifiers, dehumidifiers and thermostats.
Water Heaters
We offer the installation and repair of electric, gas and solar water heaters.
Other HVAC Types
This includes installation, repair and service of geothermal or cooling systems.
We're also local plumbers you can trust! When it comes to drainage services or emergency plumbing services, Chilli Willie Mechanical is the plumbing company to call in the Boston, MA; Melrose, MA; and Saugus, MA areas.
CONTACT OUR HVAC & PLUMBING CONTRACTOR TO ACCESS AFFORDABLE ASSISTANCE

CONTACT OUR HVAC SERVICE COMPANY TODAY!
Chilli Willie Mechanical is open Monday – Friday 8AM – 4PM for your convenience. In addition to our normal hours, our HVAC company offers emergency HVAC services for after-hours, weekends and holidays.
Contact our knowledgeable and experienced contractors today for residential and commercial HVAC services, including AC installation, heating repair, service and more! To set up your free estimate, please give our office a call! Our team is proud to serve residents throughout the greater Boston, MA; Melrose, MA; and Saugus, MA areas.